Fish Tugs of the Greatest Lake
Crossing The Line
By Steve Ceskowski
The 1970s was a particularly tough time to be a commercial fisherman on the southern end of Lake Michigan. Lake trout catches were being monitored by the DNR, chub lifts were declining in abundance, and perch fishing, as always, was a hit-and-miss affair. The Federal agencies were sampling our catches for pesticides, herbicides, and PCBs; and sportfishing lobbies were pushing for harsh restrictions on commercial fishing. But the absolutely worst situation was the deluge of alewives that entangled our nets lift after lift.
It was not unusual to clear 1500 lbs of alewives from a ten-box gang of 2 5/8" chub nets on a three-night set in 42 fathoms. We might clear 400 lbs of chubs on such a lift. The bellies would explode on the alewives leaving a booby-trap of sharp bones exposed to bare hands of those clearing the nets. Gloves helped, but slowed the picking process considerably. Everyone had tender infected hands and shares paychecks were running rather meager due to nets choked with alewives.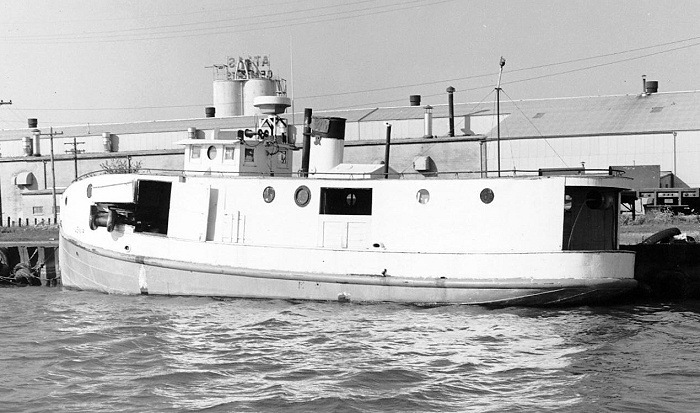 I was fishing shares for Everett Dalgaard on a monster of a tug called the Jean R. Everett had replaced the 100-120 Kahlenberg with a huge Caterpiller diesel....radiator and all. Everett was from the Upper Peninsula near Garden and dreamed of owning a cattle ranch near Trenary. He had been in the fishing business off and on for many years. Crewing with us was Harold "Lefty" Johnson of Washington Island fame. After a tough spring and early summer with little to show for our efforts, Everett hatched a plan. He asked how we felt about doing a little "violating". He was interested in increasing our paychecks at the same time earning a little "payback" from the Michigan DNR who had all but killed the commercial fishing heritage in his former home waters. We would not be encountering Michigan fish tugs because they were all legislated out of business, something I found to be very un-American then, and now.
After some discussion, this was the plan; we would do the six-hour run across the Illinois-Michigan state line and set two 10-box gangs of chub nets between Saugatuck and South Haven, Michigan, using low profile buoys. The rationale was that there were far fewer alewives on the Michigan side and that there were better populations of chubs. The downside was the twelve hour run round trip run and the possibility of being caught and arrested. We depended on timing, speed, and stealth. All were in agreement and the set was made just before sunset so we could run for home under cover of darkness.
Four days later we slipped our moorings in Waukegan at 11:00 pm, arriving at the buoy at our planned 5:00 am time. Everett was an excellent navigator and usually arrived within binocular sight of the buoy after the six-hour run. Our plan was to horse the nets into the boat as fast as possible if we had a large amount of fish and overhaul the nets on the long run home. We carried an extra gang of nets aboard the Jean R's spacious stern for setting back. The first box we lifted gave us 250 lbs of large chubs and only about a dozen alewives! In all, our first lift gave us a ton of beautiful, large chubs.
We then set our spare gang and turned the Jean R. back west on her gate for Waukegan. We had plenty of time for overhauling nets and dressing and icing the chubs on our return trip, arriving back at our dock at 3:00pm. Two days later we repeated our run to our second gang which gave us 2600 lbs....and almost no alewives! We set back and continued this routine well into the autumn. We were making three lifts a week and really making money!
When the fall weather began to settle-in, the long runs were beginning to be a bit dicier. We decided to bring our nets home and concentrate on lake trout during their spawning season. But we had one more ace up our sleeve. On our last two lifts we arrived later in the day and cleared the nets as they came in the tug. We timed ourselves so we would be ready to set back just at sunset. We then took four boxes of nets and ran well inside setting them in 10 fathoms for perch. After setting, we ran back outside a bit and anchored as we cleaned and iced our chub catch under cover of darkness.
At daybreak, just 12 hours later, we horsed our nets for perch. It was amazing....each box was giving us 400 lbs of jumbo perch with many of the largest fish escaping at the lifter. We had 1600 lbs of perch, yet another 200 lbs of chubs, and a ton of chubs from our earlier lift when we arrived back at Waukegan....and cleared just a handful of alewives through the whole day! Our last Michigan lift was a repeat of the chub/perch scenario with about the same results.
That whole season of "violating" was on the edge. We knew the DNR had patrol aircraft and boats that monitored their waters but our "word" was that the DNR had pulled out of southern Lake Michigan to concentrate on the north end of the lake. We were very vigilant using binoculars and monitoring known DNR radio transmission channels. WE also had "ears" in South Haven and Garden who promised to call us if they heard we were suspect. We saw very few other boats off Michigan's shore and most gave us a wide berth. We ran blacked-out at night, and maintained radio silence. We sold our catch to four different fish buyers so it would not appear that our lifts were out of the ordinary. We made money.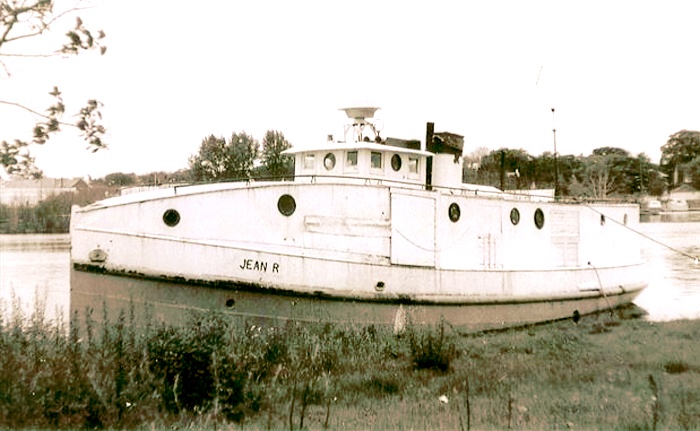 Later that fall we went back to lake trout, perch and local chubs. Fishing was good in spite of the alewives and Everett Dalgard had saved enough money to buy his dream cattle ranch in Trenary. He sold the Jean R. and his gear the following spring. The Jean R. was moved to Lake Erie and renamed the West Bay. Harold "Lefty" Johnson returned to his home on Washington Island where he lived his final years "fooling with fishing" as he called it. I then signed-on with Harold "Brud" Goodman on the tug Charleen for a couple of years of prime chub and trout fishing on "the flats", a 2:45 run southeast of Waukegan. The alewives began to decline, and never again did I have the experience of "crossing the line."